1/8

Are you rugged, dapper or little bit of both?
2/8

Dude you wanna have a drink with?
James Bond
Thor
James Dean
3/8

When it comes to your looks, what kind of man are you?
Super low maintenance
I don't really know what products to use.
Well-groomed and have a regimen
4/8

How fast can you actually build out Ikea furniture?
Under 1 Hour
I call someone to do it for me
An Afternoon
5/8

What's your poison?
A strong cocktail
Beer or wine sometimes
Beer, always
6/8

How much time are you willing to spend on a skincare routine?
5 minutes
15 minutes
30 minutes
7/8

What areas of your life are important to you?
Your career
The weekend
Your family
8/8

What are your top grooming concerns? (Select all that apply)
Acne
Blackheads
Shiny complexion
I have dark circles on my eyes
My beard gets crazy sometimes
A clean shave
Dry Skin
I don't really have any
Get Regimen
Your Rugged & Dapper Score: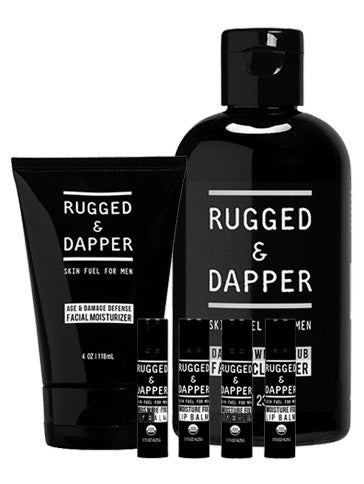 Facial Cleanser
Facial Moisturizer
Lip Balm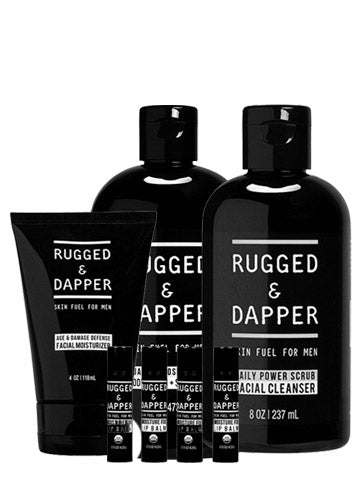 Facial Cleanser
Facial Moisturizer
Lip Balm
Body Wash + Shampoo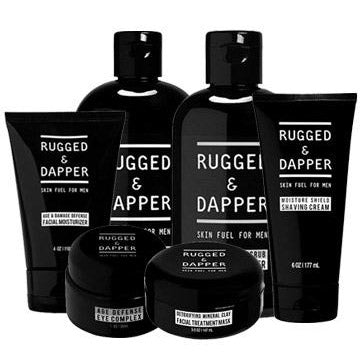 Facial Cleanser
Facial Moisturizer
Body Wash + Shampoo
Shaving Cream
Conditioner
Facial Treatment Mask
Eye Complex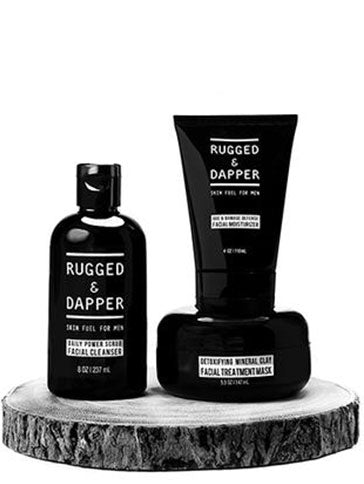 Age & Damage Defense Facial Moisturizer
Daily Power Scrub Facial Cleanser
Detoxifying Mineral Clay Facial Treatment Mask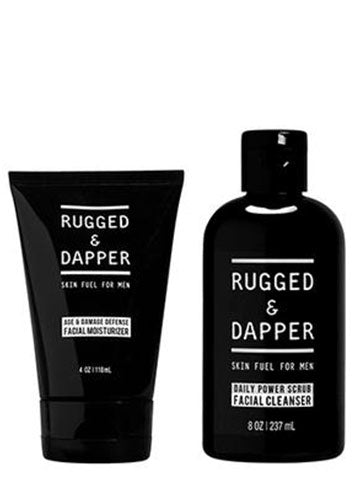 Daily Facial Duo Cleanser
Moisturizer Set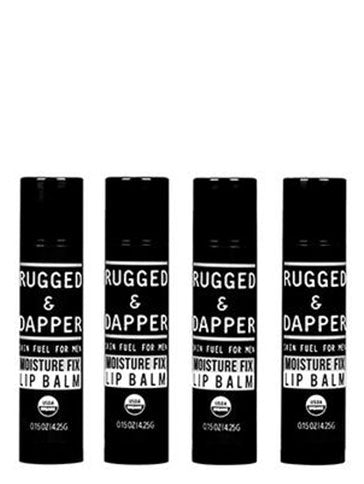 Nourishes, hydrates and shield lips
Fresh eucalyptus mint flavor
Shine-free finish
Set of 4 tubes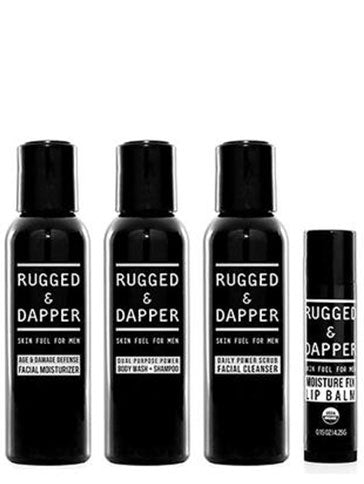 Facial Moisturizer
Facial Cleanser
Body Wash + Shampoo
Lip Balm

Reviews (992+)
"Can't wash my face without it."

"Excellent product, using many others over the years, this is the best!"

"I have purchased this twice now for my boyfriend and he loves it!"

"It does not clog pores and my skin looks to be more evened out."

"There is definitely a difference in the way my face feels and looks"

See All